College School ERP Software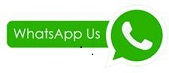 College School ERP
For Brochure
Call Us: 9920219590,   
Mail Us:  CLICK HERE
College School ERP Software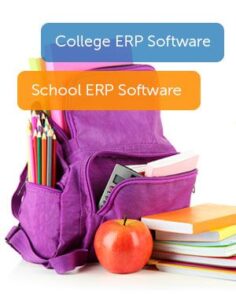 We offer E Campus Solution (College ERP / School ERP) for Educational Institutes.
The solution offered is modular. It can be implemented in phase manner.
The E Campus Solution is for those who are looking for School College ERP. It automates all processes with ease. It is full of features and functions.
Solution can be custom made as per the need. Institutes can Host it on its own Servers
Module wise Features of College School ERP are:
Register and Admission Module:
Enables set up Online Process for Booking of Students

from Enquiry till Admission

System based Short List of Applications

System based Approval and Entry
School Admin Module:
Enables set up online capture & keep of Students info

Covers Personal Info, Parental Info, Attendance, Grades, Academic Performance, Non Academic Performance, Report Card, Health, Behavior etc

Help increase efficiency and bring in Transparency in the entire Admin system
Exam and Evaluation Module:
Help Set up Exam Organization, Performance Analysis, Report Card Publish

Help make custom Report Cards, Rolls and also Transcripts

Allow use of Graphical & Numerical Presentation of Results Analysis with Printouts

Assist in use of custom Logos and / or Watermarks of the institutes
Time Table Module:
Help Create the Master Time Table

Allows Flexi based on Students Courses, Teacher's Availability or also as per the need

Help take in Optional Subjects Classes, Extra Classes etc

System based Update for Parents as well as Teachers with SMS and Email facility
Library Manage Module:
Help keep Inventory of Books

Help Generate Barcodes which allow auto capture of info on issue as well as return

System based Reminders for Book Return also

Date wise Report of Book Issues and Returned, Fines, Fees and also Penalties
Fee Manage Module:
System based Fee Collection also

Online Collection of Fees also using Payment Geteways

Help the Institute and Parents check as well as track fee status online

System based Reminder System help on time collection
HR & Payroll Module for Staff – College School ERP:
Help Keep and also keep list of all Staff for Salary Purpose

Allow link biometric system so that attendance data can be pulled for payroll

Link with Tally ERP9 for processing of various compliance returns

 
Bus Route & Fleet Manage Module:
Help keep list of Bus and Fleet hired as well as owned

System based select and also assign of Bus Route for Students

Link to Fee Manage for Bus Fees calculations and also collections
Students Attendance and Leave Management Module:
Enables Track and also Record of Students Attendance

Linkage with Biometrics System also

System based Alert to Parent on Child's Reaching as well as Leaving the Campus

System based Leave Approval in case of Medical Health issue likewise other pre approved leaves also
Stores and Inventory Module:
Help keep Record and also Track of Inventory of Material available for Staff usage

Department wise Issuance and also Usage Repor

t 
Front Office Module:
Help setup Visitors Management System also

System based in ward and also out ward movement of Materials
SMS / Email Link Module:
Allows set up of Email as well as SMS Gateways for system based alerts

Allow setup system based converse between all stake holders including Parents as well as Teachers
Parent's Portal:
This portal will have current and useful info for Parents related to Institute as well as Child's progress

Link with Mobile App also for Parents
Management Portal:
Help the Management with useful info for better manage

MIS Reports for Management also
Accounts and Finance Module:
Accounts and Finance staff use also

Link also with Tally ERP9 software
For Brochure
Call Us: 9920219590,   
Mail Us:  CLICK HERE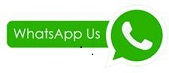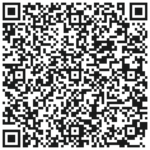 Kindly Scan this 'QR Code' from your phone scanner to save contact
Kindly add to our mailers to receive update on IT & Products