CRM Solution
CRM Solution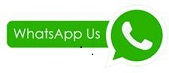 For Detailed Brochure
Call Us: 9920219590,    
Email Us:  CLICK HERE
CRM Solution
Mini ERP Solution
We are pleased to introduce an integrated cloud-based CRM. It is as well as Mini ERP software solution for companies to meet to entire business needs.
CRM Solution Allow You:
Manage Client's Relation

Track Sales as well as Track Purchase

Manage Products and also Services

Inventory Manage (location-wise)

Manage Appointments as well as Meeting Notes

Manage Important Dates &  also Actions

Export Accounting Data to Tally

Co-ordinate with Teammates

Manage Business Leads

Assign Task to Co-Worker

See your Client's Address on Map

Manage Multiple Addresses of your Clients
Make your Marketing efficient
Lead automation

Quotation Automation

Prospect Manage

Campaign Manage

Marketing Analytics
Make Sales Process Easier & Profitable – CRM Solution
Sales Reminders

Task Automation

Maintain History

Personalized Dash Boards

Quotation Making Automation with approval workflow also

Real-time reporting to company management.

Enhances the performance as well as self growth of Sales Team Members
Sales CRM Software that we offer manages all activities related to sales cycle right from leads till order closure. It is a much needed tool for your sales team which help them focus on their core activity so as to achieve sales target.
Sales CRM Software enables you record customers data, related leads, sales team's activities, sales pipeline, proposal sent, follow-up done and also order closures.
It's effective leads manage process helps the sales team prioritize their efforts, reminds them about activities, check their funnel and also do sales forecast. Management can check sales team's activities, sales funnel, closures that are forecasted  as well as monitor productivity of each team member. Management MIS report help them do better sales forecasting.
Automation of Sales Process
Sales CRM Software help you automate your organization's entire sales cycle. It gives a clear visibility on sales efforts, leads result, sales closures etc. Allow you see info any time which ensures higher sales as well as more profit.
CRM Solution – Leads Tracking
Sales CRM Software captures leads and also allow you track them online.  It allow you filter leads based on products, customers, sales team member, region, branch or department.  It provides every update on how leads are moving.
Sales Track & Forecast
Sales CRM Software provides a real time view on sales.  It allow you do real time sales forecast and help you plan resources that would be required to fulfill orders.  It also help do revenue projections based on payments that are in pipeline.
Management Analytics – CRM Solution
Sales CRM Software reporting tool gives management reports that any management would need from time to time on its sales results. Reporting tool help do resource forecast based on sales that is expected. Management also gets to know finance need v/s payments that are coming in and accordingly allow them take financial decisions.
CRM Solution : Motivation for Sales Team
Sales CRM Software allow you run your sales organization in a way that helps your sales team. They can check their sales quote, check their achievement till date. Also check incentives that they have earned and brings in much needed clarity on way forward. Thus it help motivate your sales team which results in better sales perform and profit for the organization.
KEY FEATURES – CRM Solution
Website Link also

Import as well as Export Manager Tool

Auto Lead Issue

Team Joint Efforts

User Hierarchy, also User Authorization

Email Synch

SMS Direct (Link with 3rd party SMS Gateway)

Customize Lead Needs

Define your Product Line, Campaigns, also Promotions

Track User Activity Logs

Custom Setup by Business

Lead Score

Search Features likewise

Manager Tool Kits

Console Reports also
Kindly check ERP Software
For Detailed Brochure
Call Us: 9920219590,  
Email Us:  CLICK HERE