Tally Addons Modules Tally Add ons List Tally Shop Add On Tally Add On Modules Tally Addon Shop Tally Invoice Add Ons Tally Prime Add Ons Tally Plugins
Tally Addons Modules Tally Add ons List Tally Shop Add On Tally Addon Shop  Tally Invoice Add Ons Tally Prime Add Ons Tally Add On Modules Tally TDL Add Ons Tally Invoice Add Ons Tally Prime Add Ons Tally Plugins
For Brochure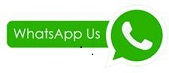 Call Us: 9920219590,    
Mail Us:  CLICK HERE

Tally Addons Modules Tally Add Ons List Tally Shop Add On Tally Plugins Tally Addon Shop
As part of Tally Customization, we offer very useful ready to use Tally Addons Modules Tally Add Ons List Tally Shop Add On Tally Plugins Tally Addon Shop
We offer following very useful and ready available Tally Add On modules for Tally:
MIS Tool for Tally
MIS Reporting Tool for Tally will allow users derive dynamic reports. This tool pulls data from Tally on Real Time basis. It does reporting for functions such as Sales, Purchase, Expense, Accounts Receivable, Accounts Payable, etc
Society Module
This module is designed for Housing Societies. It enables Auto Billing, and also helps keep outstanding under control. Also allow hassle free GST compliance.

Barcode Scan with Print
This module help in generation and printing of Barcodes. The same can be used during entry of purchase invoice, for item master management and while stock transfer entry.

Voucher Approval
This module allow setup Voucher Authorization before it reflects in Accounts. It also provides logs from Creation till Entry
Salesman Module
This module help maintain sales person wise Sales and also Outstanding. Allow calculate commission based on achievement. It provides salesman wise reports also.

Address Book with also Import Master
This module allow you retrieve Address, Contact details and other registration details of Customers & also Suppliers.

Stock Item Master Import
This module helps import ledgers and stock items with relevant GST details. It also allow you easy migration from other software systems to Tally
Price List Import
This module allow the user import price list from Excel to Tally. Allows single upload and also saves time.

GST Bill Format
This Tally Invoice Add Ons allow you print invoice in required GST format.

SMS Module
This addon allow you send SMS from Tally. Thus it helps in brand building and build customer relationship.

Auto Back Up (also on Cloud)
It allow you take automatic backup of your Tally Data Locally and also on Cloud. It help restore the data from the backup during system failure or data loss.

Document Attach
This plugin allow user attach document to Vouchers and also Ledger Master. Thus it help achieve Document Management (search, view, print, share) in Tally.

Envelope Print
This addon allow the user print envelopes while sending printed mailers to Customers and Suppliers. It allows define place and size of print on envelope.

Auto Bill Email
With this module user can automatically Email Vouchers, Invoices, Orders once these transactions are saved in Tally.

Credit Limit Control
With this addon one can specify and also get Credit limit alerts. One can also configure % wise credit limit alerts.

Standard Narrations
This plugin allow user define Narrations. Thus it acts as a template which can be used during transactions.

Cancel Delete Voucher, Masters Restrict
This Tally TDL Add Ons can be used to restrict deletion and also cancellation of Vouchers for defined users.

Outstanding Print On Bill
This Tally Prime add ons gives option to user to print outstanding amount on new invoice of the customer. Thus help alert the customer about its outstanding till date without having to send the same separately.

Negative Stock Block
By default Tally warns on Negative Stock but allows the voucher entry. This module will help block the entry.

Grid Lines in Each Report
This Tally Add On Modules will allow user enable Grid Lines and also Borders in Reports.
With Tally hosted on Cloud, these modules also help achieve desired best results from anywhere.

For Brochure
Call Us: 9920219590,    
Mail Us:  CLICK HERE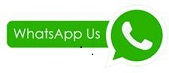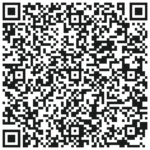 Kindly also Scan this 'QR Code' from your phone scanner to save contact
Kindly also add to our Mailing list for IT & Product updates