TDS Management Software Best TDS Software TDS Return Software
TDS Management Software Best TDS Software TDS Return Software TDS Filing Software Saral TDS

For Brochure
Call Us: 9920219590
Mail Us:  CLICK HERE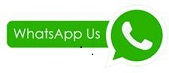 TDS Software
Features
A full TDS Management Software Solution

TDS Made not only Simple but also Smooth

End to End TDS Management from Debit to Returns

Data Security also

Smooth link with Accounting & ERP Systems also

Manage all TDS and also related task with a click
Accurate Returns
Manage the full TDS process. Making of challans to filing of TDS returns with ease. Our solution makes correct as well as error free compute.
Smooth Integration
Import transactions from popularly used accounting softwares and ERP systems also with TDS Management Software. Enjoy easy TRACES integration with just the click of a button.
Auto Operations
Say bye to manual challan, duplication and also to human errors with a single click.
Improve
It is a TDS management solution trusted by many users. It also manages entire process from correct debit and making of challans. Help prepare certificates and eTDS returns .The software helps you keep pace with changing requirements. It allow smooth link with your accounting and ERP systems. By a single click it validates through FVU,  creates the eTDS return files as well as Correction files.
Best TDS Software – Key Features:
Create unlimited number of companies and assessment years

Joins multiple branches with separate TAN in a single database

Computes TDS and also TCS amount

Computes interest on delay debit and also delay deposits

Tracks limit of deals

Surplus challan fixing also

Auto making of challan

CSI file verify

e Payment of challan

Transactions listing

C

hallan summary also

Auto download from TRACES login

TDS certificate cover letters also

PAN verify
Benefits: TDS Return Software
Import from Excel, Tally, ERP

Digital sign

Auto data backup also

SQL database

Data unity checks also

Security

Active Directory login also
Salary TDS Features:
24Q eTDS return creation

Auto merging of Form 16 part A from TRACES and also Form 16 part B from Salary TDS

Import and export of employee data also

Provides TDS estimate slip and can email them to the employees

Annual employee salary register also

Investment proof module also

Tax estimator also

TRACES Login also

Merger of companies

eTDS return correct utility also

Form 12BA also
For Payroll Software Click Here
For Brochure
Call Us: 9920219590
Mail Us:  CLICK HERE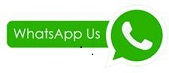 TDS Calculations Software. eTDS software. Mumbai. Nashik. Pune. Maharashtra. Gujarat. Goa India