Unlimited Email Hosting Service
Unlimited Email Hosting Service
For Brochure
Call Us: 9920219590
Email Us:  CLICK HERE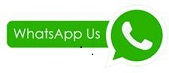 We offer Safe, Ad-free private email hosting service for your Business.
We provide email services high on features, but low on price, made mainly for growing businesses.
Unlimited Email Hosting Service – Security
Strong Spam Control

Full SSL

DKIM, SPF, DMARC
Easy to Use
IMAP, Webmail

Files Service

Old Email Storage
Multiple Requirements
Prevent Data Theft

Active Directory Link

Hybrid with Gsuite / Office365
Unlimited Email Hosting Service – Support
Dedicated Support Team

Email, WhatsApp, Telephone

Client Config

With the Assure of a reputed customer base

Unbeatable, space based plans
Our plans are based on total space, not email id's. Take XX GB of Space and also create any number of email id's. Divide Space as you wish.
All Plans also include
Admin panel – you can manage your email, no IT expert reqd

Create unlimited email ids & domains and also divide the space as you wish

Email archival (independent copy of all incoming + outgoing mail) – please confirm if required

Webmail, IMAP, POP3 access – with forward & away messages also

Attach size of 25 MB also
Why choose Unlimited Email Hosting service offered by us?
Well set. Also Stable financially and in terms of ownership

Reputed customer base across ind verticals

Committed to customers, with no conflicts of interest

Customer support dedicated to deliver end results
Unlimited Email Hosting service Features
IMAP, POP3 (incoming) & SMTP (outgoing) support apart from Webmail (all with SSL/TLS)
Benefits : Use any standard client/app on any device or OS (Apple, Windows, Linux) or a browser. Data transfer is safe due to encrypt. With IMAP see the same folders & mails on all devices.
Email archive – 1 independent copy of all incoming+outgoing mail is saved in a separate area
Benefits : 1. Refer to any old email even when employees leave  2. Restore mailbox in case of loss/crash.    3. Monitor email activity for data theft.
Flexi architecture – Cloud email with in office archival
Benefits :Keep email arch for years on low cost hardware in your office
Email filters, forwards & away messages also
Benefits : Useful features to improve comfort for users & their output
Benefits : Improves safety and also user output
Warning message for mails from external domains also
Benefits :Prevent financial losses due to fraud mails
Support for DKIM, DMARC, SPF also
Benefits : High security – assure of genuineness to your recipients
Policy support – outgoing mails, also attach restrict
Benefits :Prevent info leak
Flexi, space based plans also
Benefits :Pay only for what you need & reduce cost
Files Services Features
Folder Sharing with access controls also
Benefits :Create team/dept folders or sub-folders accessible only by members. Read-only access can also be given
Benefits :Share links to files (instead of sending as email attach)
Online viewing  of standard Off formats also
Benefits :Easy view without download, even for those who do not have the software
Benefits :Access & manage your files on the move, also from your phone
Mount as a drive on your system
Benefits :Drag/drop or copy/paste files; double click to open – like from any share, e.g. NAS box
Access files & folders though a simple console, with a browser
Benefits : Easy to use when access from other PCs; non IT users can also use it with ease.
Benefits :Search for files based on content, even when you don't remember the name/folder
Quota for space manage also
Benefits :Manage space by assign quotas to users
Benefits :Auto backup files, and retrieve in case of crash/delete
HOW DIFF USERS REACT AFTER USING OUR UNLIMITED EMAIL HOSTING SERVICE
Busy Executive – No Spam
Finance Manager – Likes less cost space based plans.
Sales Manager – Puts all sales collaterals for anywhere access by his team
Design Engineer – Shares drawing with customer using a link
Project Manager – Uploads latest draws for a site
Mr MD – Can monitor email activity with ease
Evil Exec – Tried to send price list to his gmail Id, BLOCKED
IT Executive – Restored lost email from arch
Sales Exec – Manages all mails & folders on the move, any device
HR Manager – Has set away messages and also Auto forward
Customer Support Exec – Not able to set up new phone, Calls Help desk
Kindly check our following offerings:
Cloud based Data Backup Solution
For Brochure
Call Us: 9920219590
Email Us:  CLICK HERE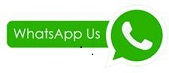 Also Mumbai. Nashik. Also Pune. Goa. India